Factory Benelux
The Factory Benelux label was the result of an informal arrangement made in 1980 between Factory Records and Les Disques du Crépuscule in Brussels, whereby the latter released 'spare' recordings by Factory artists, and provided the Manchester label with an exotic entrée into Continental Europe. Now defunct as a political entity, the term Benelux referred to the pre-EU customs union formed by Belgium, the Netherlands and Luxembourg. Factory had already undertaken at least one similar overseas project with the limited edition release of the Joy Division single Atmosphere through French art label Sordide Sentimental, and had also set up a North American branch, Factory US Inc.
By Frank Brinkhuis, extracted from his liner notes to LTMCD 2521 Auteur Labels: Factory Benelux. Complete
liner notes
at ltmrecordings.com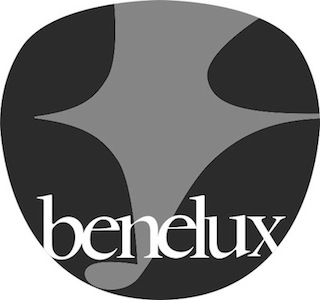 Factory Benelux
Catalogue [1-31]
FAC BN 1-004 Shack Up
FBN 2 Lips That Would Kiss
FAC BN 3-006 Charnel Ground
FAC BN 4 Live on a Hot August Night
FAC BN 5 Je Veux Ton Amour
FAC BN 6 The Gas Chair
FAC BN 7 A Factory Complication
FBN 8 Everything's Gone Green
FBN 9 Calcutta / Swimming
FBN 10 Deux Triangles
FBN 11 Time
FBN 12 The Plateau Phase
FBN 13 'Vinyl' Magazine Flexi
FBN 14 The Key of Dreams
FAC BN 15 Sparks in a Dark Room
FBN 16 Taste What's Rhythm
FBN 17 Guess Who?
FBN 18 Sexus
FBN 19 Miss Moonlight
FBN 20 Cool as Ice
FBN 21 So Hot
FBN 22 Murder
FBN 23 Love Tempo
FBN 24 Something Outside
FBN 25 Yashar
FBN 26 In Movimento
FBN 27 FBN Greatest Hits
FBN 28 Fate/Hate
FBN 29 Harmony
FBN 30 Another Setting
FBN 31 Alma Mater
Catalogue [32-839]
FBN 32 Brazilia
FBN 33 From The Hip
FBN 34 Prayer
FBN 35 Talk About the Past
FBN 36 Circuses and Bread
FBN 37 Dites Moi
FBN 38 Dites Moi
FBN 39 Coming Closer
FBN 40 Coming Closer
FBN 41 Prospect Park
FBN 42 Better
FBN 43 Reach for Love
FBN 44 Wheels Over Indian Trails
FBN 45 Crazy Wisdom
FBN 46 How Corrupt Is Rough Trade?
FBN 47 Executioner's Theme
FBN 48 Executioner's Theme
FBN 49 Euphoria
FBN 50 Euphoria
FBN 51 Tomorrow single
FBN 52 The Factory Complication 1
FBN 53 Unknown / aborted projects
FBN 54 Unknown / aborted projects
FBN 55 The Factory Complication 2
FBN 100 For Patti
FBN 100 Low Life
FBN 123 Perfect Kiss
FBN 839 Touched by the Hand of God